There are still many women who feel confused when going to travel and packing goods. They do not know what items to carry so that the luggage is not too heavy and more practical. However, what if you were a young mother traveling with your baby? Of course the inconvenience that you will be increasing because it will take a vacation to a place far enough. Packing affairs must be a serious thing that must be considered carefully. All for the smooth journey and comfort of the baby.
Do not be taken lightly, you know. When traveling, babies have much more luggage than adults. Moreover babies who are under the age of one year. There are so many things you need to prepare. Starting from stock clean clothes, diapers, to adequate milk supply. So it is not surprising, the baby needs an extra briefcase to be able to store all the equipment.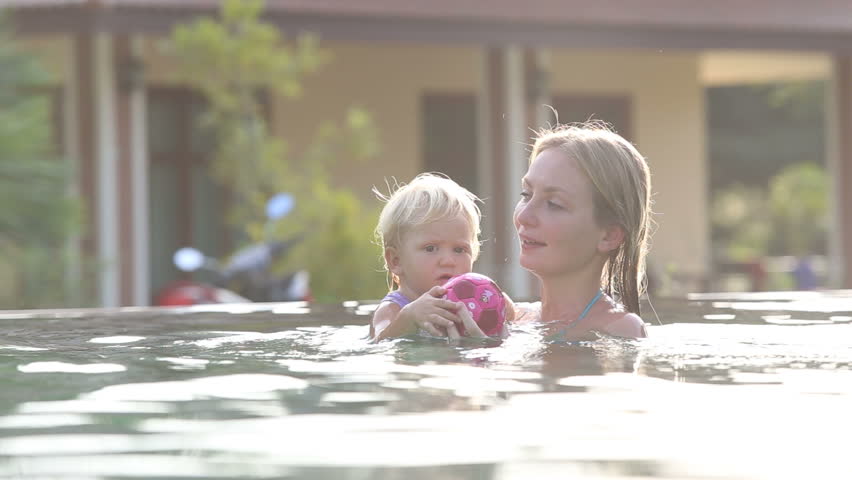 In order not to miss a single item, you have to make a special list of all the baby gear you need to put in the suitcase. You do not want confusion in the middle of the trip for forgetting to bring a bottle of milk or a diaper for your baby, right?
Using a travel bag organizer to group goods by type and needs is one of the most powerful tricks in keeping luggage tidy. It will also make it easier for you to search for items in an emergency. Luggage so safe and not easily scattered.
In order to travel with a baby feels comfortable and safe, any necessities, what should you bring when traveling with your child?
1. Baby Clothes for Vacation
You have to calculate the length of the journey that will be taken, because it determines the number of baby clothes that you have to carry. Estimate also if there is a possibility that the child needs extra clothing because dirty clothes exposed to vomit or food stains.
If the place you stay provides washing machine facilities or allow to wash clothes, this will certainly save the amount of clothes you should bring. All you have to bring is a walker, nightgown, baby towel, socks, apron (bibs), bed-cloth (for carrying a baby if needed), baby hat, small handkerchief or duster, to baby shoes. Nothing to miss, yes!
2. Bathroom Fixtures
Infants under the age of one must have a body and skin that are still vulnerable. Soap and shampoo used should not be arbitrary, must be a special product baby. If you do not want the luggage too heavy, you can bring everything in small size aka travel size.
All you have to bring is soap and shampoo (now lots of 2 in 1 products that can double function, so it can spare onion innate), telon oil, diaper cream (to prevent irritation or diaper rash), baby's face cream (if your baby has skin sensitive), baby toothbrush, cotton bud (baby nose cleaning), milk bottle washer soap, to laundry soap (especially if your destination allows to wash clothes).
3. Baby Food
For babies under six months, you may be a little relieved that the baby is still fully breastfed or formula. All you have to carry is a stock of milk (one can) and a flask of hot water and regular water.
You can make your own baby food, according to your ability and taste. Can use organic white rice, and others. But in the market also many who sell instant baby food in the form of bottles or jar. So you do not have to bother anymore to make your own food and save your luggage!
4. Eating Equipment
Baby utensils certainly different from the usual cutlery you use, right? In order for cleanliness is always awake, you should bring a bowl of special feeding baby, drink bottles, tablespoons baby, sponge specifically for washing equipment, and others. Everything you can bring as needed.
5. Formula Milk
If you give formula milk to the baby, that means adequate milk supply is the most important thing you should bring. Adjust the stock of milk with the age and needs of drinking your baby. If you do not want a headache, you can bring a can of milk.
6. Baby Diapers
Another important thing you should not miss. Do not let you run out of diaper supplies when your child suddenly defecates on the way.
7. Drugs
While on vacation, not necessarily you can find a store that sells baby medicine that you need. The best way is to just carry it in the suitcase. You can bring a thermometer, fever-lowering compress sticker, balm for baby, gripe water (if baby's stomach bloated), and so on. Better anticipate all possibilities, right?
8. Other Equipment
It depends on the policy and what you feel is necessary. You can bring toys to cheer up your baby so as not to get bored, wipes, cotton, wet wipes, plastic bags to throw dirty diapers and so on.
Eight groups of luggage above is a line of luggage that should at least exist in a small suitcase. Do not miss anything, yes. Happy holiday with the baby!